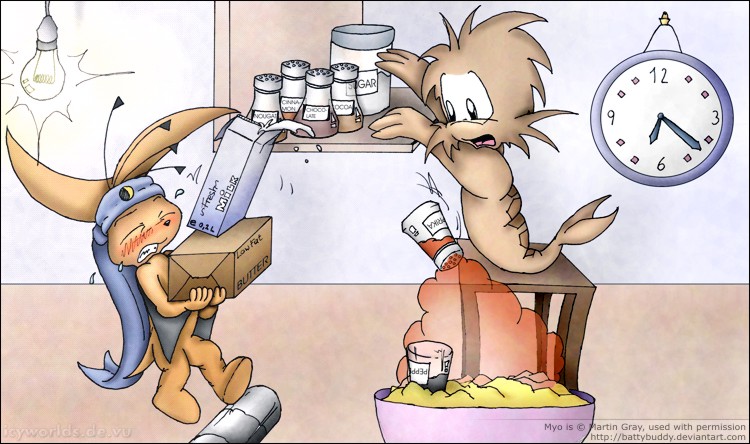 Fan Art - Birthday Preparations
Fan Art - Birthday Preparations
Whoever tries this 'birthday cake' will have a really unforgettable birthday .. provided that they don't burn it when baking it in the oven ^.^
Myo is ©
Martin Gray
, who is turning 22 in a handful of days... and since we will need to bake loads of cakes until we actually get one done that is actually eatable, we start with the preparations right today on the 10th of June.
PS.: If you like, try the quiz at the top of the site (just above the picture) .. sure hope it works, if not (or in case you notice something odd), be sure to tell me.
No parts of this website may be used without express written permission.