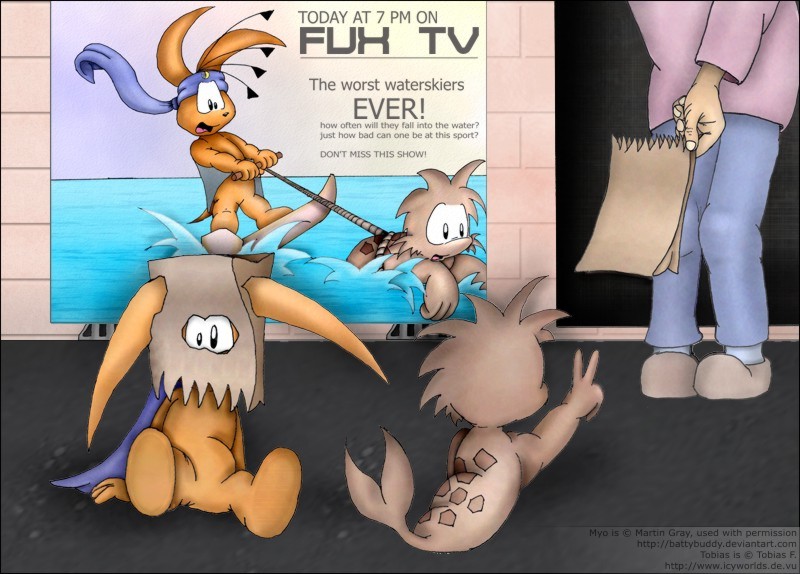 Fan Art - Masters of Water-Skiing
Fan Art - Masters of Water-Skiing
If you thought, you were bad at something - think again! - because what our overzealous camera team recorded today while driving down the beach, puts anything seen before in the shade: ladies and gentlemen, welcome to the first show of "The Worst Water-Skiers Ever"!

well, you could have swum faster so we wouldn't need to wear paperbags right now.
well I couldn't go much faster, I had to pick you up from the water all the time.
No parts of this website may be used without express written permission.