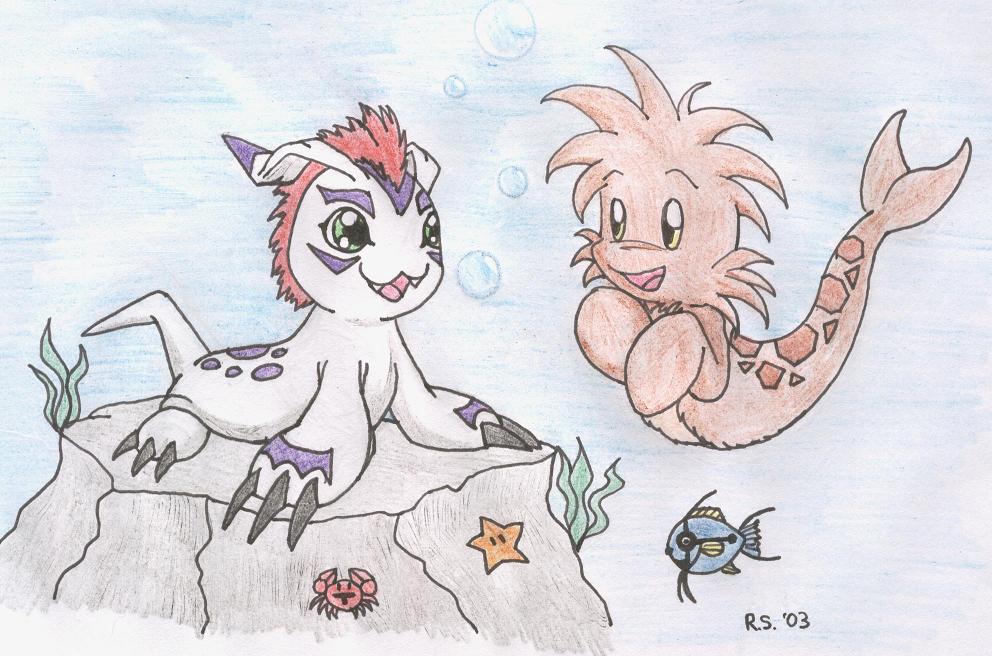 Tobyf meets Gomamon
(by
rumiko-skiler
,
Jan 15, 2004
)
Hope you like it That pic was rambling through my mind for two days. I was asking me "What will happen if Gomamon meets casually with Tobyf?" and i answer "Fish conversation?"The vignette:
*Tobyf: And... Do you like the fishes?
*Gomamon: Fishes? I love'em!Gomamon is (c) of Akiyoshi Hongo team.
Tobyf is (c) of with homepage in www.icyworlds.netArt by me. Random fauna from my brainstorm.
Pencil colors from Coca-cola's corporation promotion (that they colours like a... something dirty)
Posting Restricted
Posting on this contribution is available for a closed user group only.
No parts of this website may be used without express written permission.