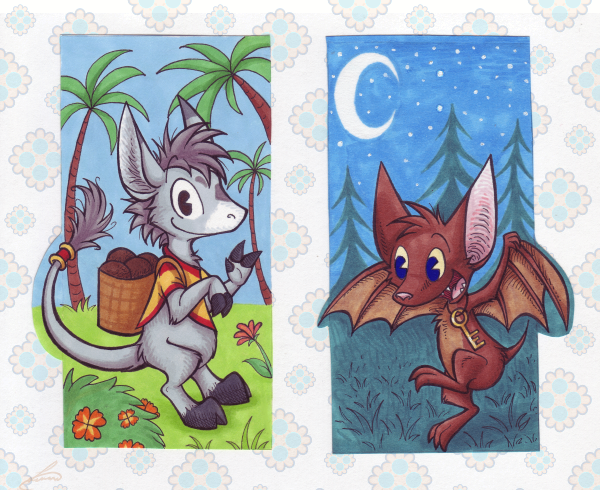 Bookmarks
More of those little things similar to the ones I made in December. I wanted to make at least two more, but they ended up being failures. Oh well. At least I like how these turned out.Khalil the long-tailed donkey (left) for Gus, and Jackie the bat (right) for Toby. They've both been such thoughtful and sweet friends for the past few years and really deserved something! I'll try to get a laminator soon so I can finish and mail them. =3Khalil © :iconscorpiogustavo:
Jackie © :icontobyf:
Posting Restricted
Posting on this contribution is available for a closed user group only.
No parts of this website may be used without express written permission.