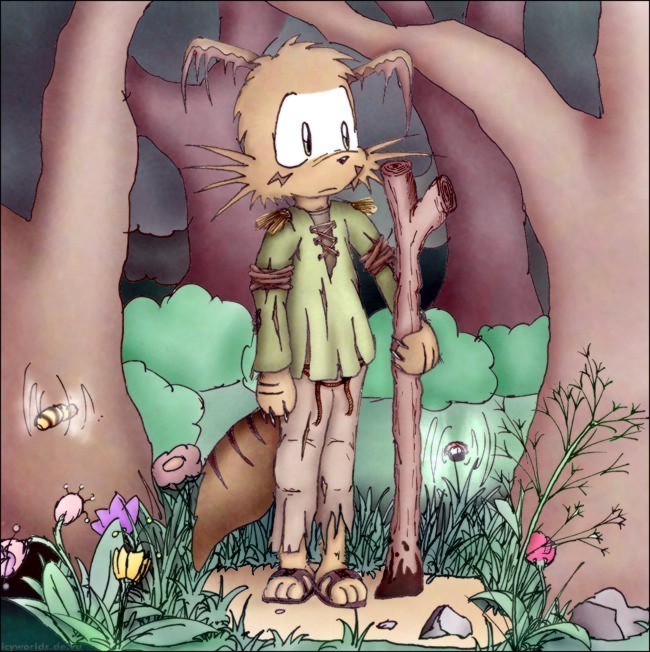 In Search
(by
Tobias
,
Jun 14, 2003
)
Did you know that loosing your way in forests is very easy? Yes? No? This little fellow, who was on vacation with his friends a long time ago, didn't. Wanting to explore the surrounding, he left his group for a short while, only to discover that he got completely lost. Things became even worse, as he wasn't able to find his friends anymore, wandering throughout the forests to find them ever since.
Sometimes I plainly amaze myself in how much I suck at colouring, hence I uploaded the scanned (and hence still uncoloured) version
there
.
p.s.: I'm going to start uploading a few pictures to deviantArt starting with today, yet I'd still apprechiate it if you voted and commented on this site too (for the few who actually do). cheers!
No parts of this website may be used without express written permission.