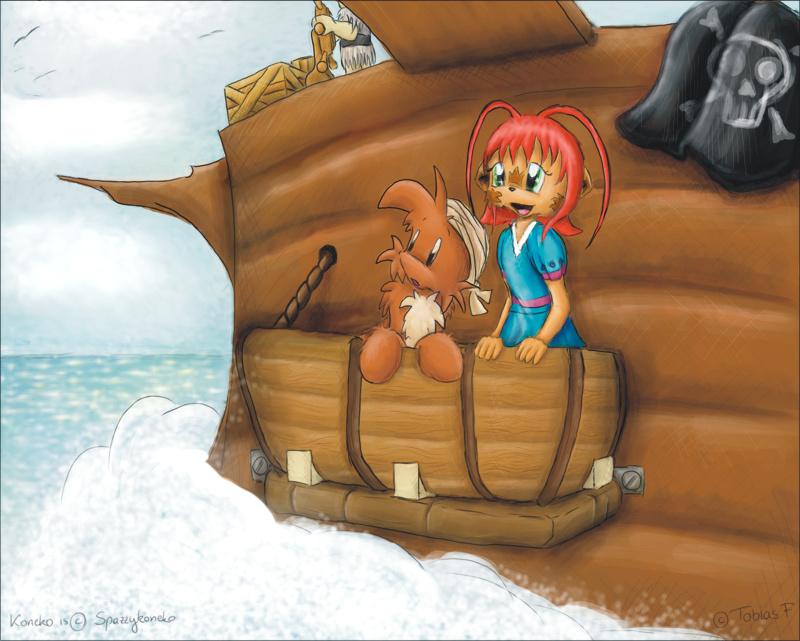 At Sea
(by
Tobias
,
Jan 29, 2004
)
Errrr .. well, this is Tobias sitting in a lifeboat with Koneko, the character of
spazzykoneko
. Not only her drawings are looking great, she also is friendly, honest and, what I admire most, ready to help others while still managing to find the time and draw high quality pictures to post.There isn't really a lot to say about the picture, except that I drew this entirely on the computer (I usually ink and scan drawings, then colour them), I did not use masks here (hence I went over the lines a couple of times), but I'll try that in the next picture.Koneko is ©
spazzykoneko
.
I think you should have an art gallery so people can colour them in with paint.And also that they can print them off and colour them themselves.
No parts of this website may be used without express written permission.