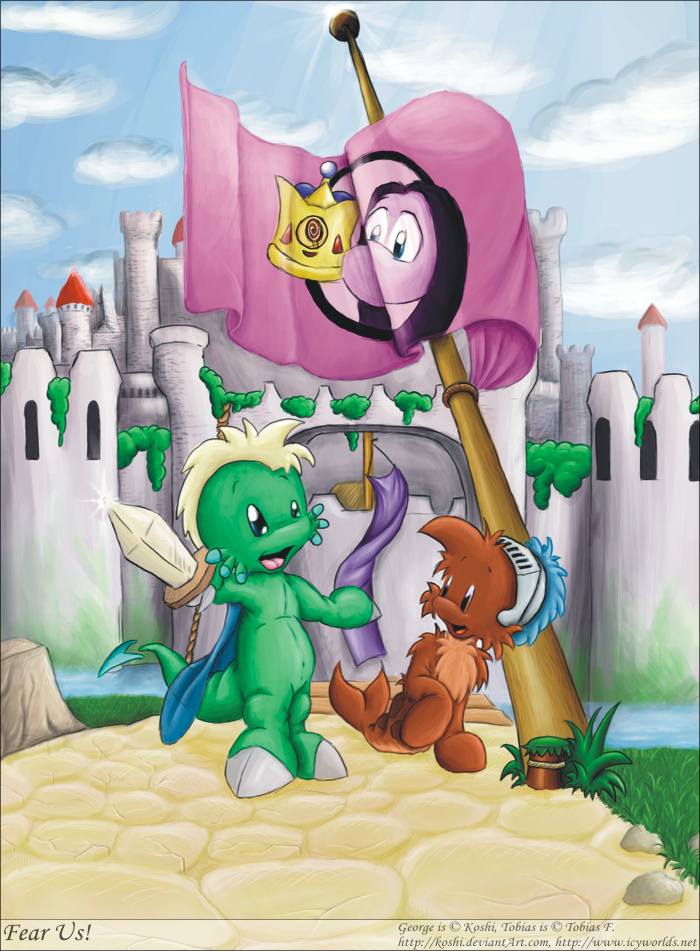 Fear Us!
Fan-Art for Josie

View on DeviantArt
Comments: 22
Views: 10,620
Fear Us!
(by
Tobias
,
Feb 13, 2004
)
George and Tobias in their duty to save lollipop kingdom with the ever sleepy and procrastinating gecko-queen
koshi
from the ghastly king of evil evil strawberry-yoghurt country - yeees, you heard us, be afraid, you don't stand a chance against us! *coughs*.. actually they would stand even less chance if one of them would wear both, armor and sword (preferably George, Tobias would have a hard time with the sword) .. buuut come wind come weather, they'll do it, somehow =n.n=george is ©
Koshi
drawn on computer, with brush .. err eraser thingy .. perspective on flag is on purpose, i guess .. eeeh .. enough excuses, but it looked so empty without it n.n;;
No parts of this website may be used without express written permission.